About us
Stockholm Santa Run is a ALL CHARITY RUN which took place in the beautiful park of Tantolunden in Stockholm twice!
Year 2013 with around 90 runners and year 2015 with around 900 runners.
This is a fun, non competitive run where everyone is a winner! It's about getting together, having fun, do something beautiful for people in need and also get some exercise.
The Stockholm Santa Run is an event for EVERYONE. Participants under the age of 14 will need to be accompanied by a parent or guardian. There is no entry fee for children below the age of 14 but they will need to have a full santa outfit to be able to participate.
Everyone is welcome!
Invite your family, friends, co-workers, neighbours, strangers…
No previous experience is required. Let's show the world the best Santa Run ever!
You are welcome to walk, power walk, jogg, run, it's all up to you.
Year 2015 , the money that was raised from the event after the basic costs were paid (security, police permission, etc) all money was sent to 4 charity organisations including Aktivisfonden (For children with special needs), Stadsmissionen, Röda korset (Red Cross) and Rädda barnen (Save the children).
This year (2016) the charity organisations will be different!
The organizers of the event will not take out any economical benefit of the money raised since the idea of the run is to help people that need it more. That's why we will try to keep all the costs as low as possible, so there will be no unnecessary fancy things. After the race, each participant will get a diploma emailed to them with the result of the total money that was raised from the run, and where it went.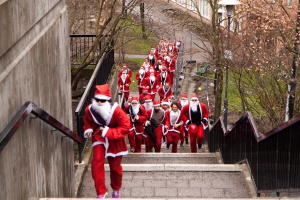 2013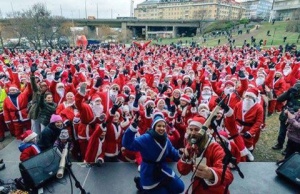 2015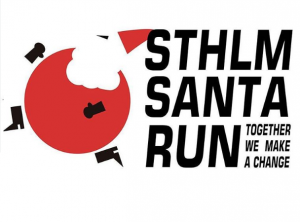 2016